Push your project to the next level
Discover the strongest bracket on the market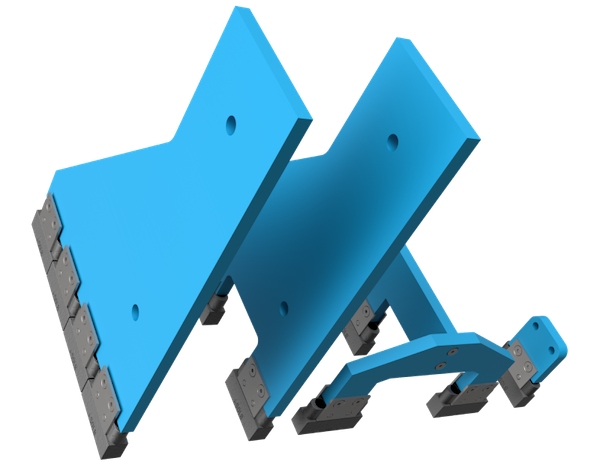 i-SOL8 is a Thermally Broken Brise Soleil Curtain Wall Bracket designed to fit all major curtain wall systems with an economical modular construction.
i-SOL8 and i-SOL8S are the latest products designed & supplied by Blue Sky Concept Design Ltd in the UK.
The i-SOL8 product allows fewer bracket penetrations. With its greater strength and class leading single point thermal transmittance (Chi) value, it provides a real best practice solution to the industry. Used to its full capability it offers savings even over a basic pin design.
Spend less and get more
Economical - significant savings are possible.
Designed to be structurally superior, the i-SOL8 adaptors transfer load more effectively to the mullion - meaning fewer bracket interfaces and the possible deletion of additional internal reinforcement requirements.
Being modular in design the adaptors are built up to the strength needed to safely comply with the loading issues allowing applications from small signage to very high duty cantilever scenarios. Easy to install offering logistical advantages, they can even be retro fitted.
We can cater to your specific requirements.
Get in touch for a quote today!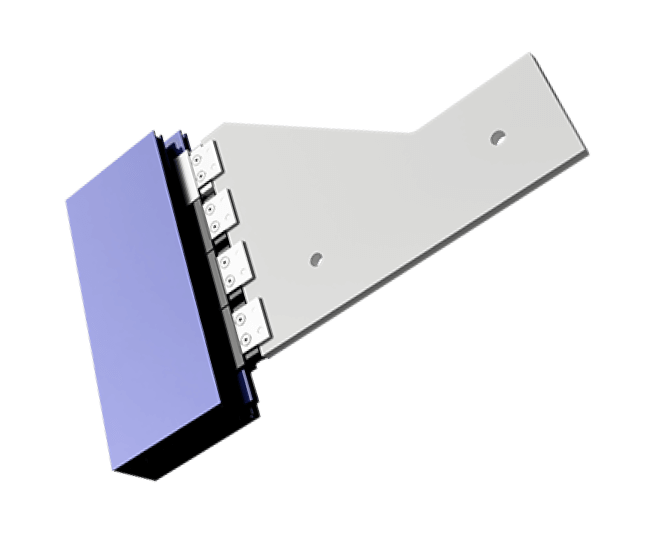 Infinite flexibility
A single comparable i-SOL8 bracket can hold 1 tonne of weight - against a standard bracket with just 300kg load capacity.
With modular build design and bespoke bracket profiles, i-SOL8 will become the scalable solution which pushes your project to the next level.
No other brackets can transfer the high loads on the curtain wall mullion so effectively, lending it well to applications such as balconies, facades and vertical shading - applications previously thought to be unfeasible.
Read about how iSOL8 enabled the build of a fantastic Juliet balcony design in the Nottingham Waterside project installed by Dulpus; without compromise for either the loads or easy installation, where using other types of brackets would have resulted in a redesign.
Thermally and structurally efficient
Building regulations stipulate that any penetration to the curtain wall envelope must have a thermally efficient interface - a thermal break.
The new i-SOL8 and i-SOL8S Curtain Wall bracket adaptors fulfill this - providing the necessary required break between the mullion and the bracket significantly improving the thermal efficiency.
With a point thermal transmitance (Chi) value χ as low as 0.02W/K per adaptor.
Comprehensive adherance to building regulations
Fully load tested by a UKAS accredited laboratory, i-SOL8 brackets are fully approved for use in your projects.
The i-SOL8 and i-SOL8S Curtain Wall bracket adaptors are designed to provide an economical solution for attaching any external furniture (solar shading, canopies, signage) to curtain walling with industry leading thermal efficiency and uncompromised strength whilst guaranteeing zero interstitial condensation risk.

Who we've worked with